𝐔𝐧𝐨𝐟𝐟𝐢𝐜𝐢𝐚𝐥 𝐋𝐨𝐯𝐞 𝐇𝐮𝐞𝐬 𝐭𝐫𝐮𝐞 𝐞𝐧𝐝𝐢𝐧𝐠 𝐠𝐮𝐢𝐝𝐞
---
𝐂𝐥𝐢𝐜𝐤 𝐨𝐧 𝐚 𝐜𝐡𝐚𝐫𝐚𝐜𝐭𝐞𝐫 𝐩𝐨𝐫𝐭𝐫𝐚𝐢𝐭 𝐟𝐨𝐫 𝐭𝐡𝐞 𝐬𝐭𝐞𝐩𝐬 𝐭𝐨 𝐠𝐞𝐭𝐭𝐢𝐧𝐠 𝐭𝐡𝐞𝐢𝐫 𝐭𝐫𝐮𝐞 𝐞𝐧𝐝𝐢𝐧𝐠
𝐈𝐧𝐭𝐫𝐨 𝐭𝐨 𝐭𝐡𝐞 𝐠𝐮𝐢𝐝𝐞
---
𝐈𝐟 𝐲𝐨𝐮'𝐫𝐞 𝐬𝐭𝐮𝐜𝐤 𝐚𝐭 𝐚𝐧𝐲 𝐩𝐨𝐢𝐧𝐭 𝐢𝐧 𝐭𝐡𝐞 𝐠𝐚𝐦𝐞 𝐮𝐧𝐫𝐞𝐥𝐚𝐭𝐞𝐝 𝐭𝐨 𝐭𝐡𝐞 𝐭𝐫𝐮𝐞 𝐞𝐧𝐝𝐢𝐧𝐠𝐬, 𝐨𝐫 𝐣𝐮𝐬𝐭 𝐠𝐞𝐧𝐞𝐫𝐚𝐥𝐥𝐲 𝐰𝐚𝐧𝐭 𝐡𝐞𝐥𝐩 𝐨𝐫 𝐭𝐨 𝐠𝐢𝐯𝐞 𝐟𝐞𝐞𝐝𝐛𝐚𝐜𝐤, 𝐜𝐨𝐧𝐭𝐚𝐜𝐭 𝐭𝐡𝐞 𝐝𝐞𝐯 𝐨𝐧 𝐭𝐡𝐞𝐢𝐫 𝐭𝐰𝐢𝐭𝐭𝐞𝐫 𝐚𝐧𝐝 𝐭𝐡𝐞𝐲'𝐥𝐥 𝐠𝐥𝐚𝐝𝐥𝐲 𝐡𝐞𝐥𝐩

𝐓𝐡𝐢𝐬 𝐠𝐮𝐢𝐝𝐞 𝐜𝐨𝐧𝐭𝐚𝐢𝐧𝐬 𝐬𝐩𝐨𝐢𝐥𝐞𝐫𝐬 𝐟𝐨𝐫 𝐬𝐩𝐞𝐜𝐢𝐟𝐢𝐜 𝐜𝐡𝐚𝐫𝐚𝐜𝐭𝐞𝐫 𝐫𝐨𝐮𝐭𝐞𝐬 𝐚𝐧𝐝 𝐟𝐨𝐫 𝐭𝐡𝐞 𝐬𝐭𝐨𝐫𝐲 𝐨𝐯𝐞𝐫𝐚𝐥𝐥.

𝐓𝐡𝐢𝐬 𝐠𝐮𝐢𝐝𝐞 𝐦𝐚𝐢𝐧𝐥𝐲 𝐟𝐨𝐥𝐥𝐨𝐰𝐬 𝐭𝐡𝐞 𝐩𝐥𝐚𝐭𝐨𝐧𝐢𝐜 𝐩𝐚𝐭𝐡 𝐟𝐨𝐫 𝐚𝐥𝐥 𝐜𝐡𝐚𝐫𝐚𝐜𝐭𝐞𝐫𝐬 𝐬𝐨 𝐭𝐡𝐞𝐫𝐞 𝐚𝐫𝐞 𝐥𝐞𝐬𝐬 𝐜𝐡𝐨𝐢𝐜𝐞𝐬 𝐭𝐨 𝐢𝐧𝐜𝐥𝐮𝐝𝐞. 𝐈𝐟 𝐲𝐨𝐮 𝐩𝐢𝐜𝐤 𝐭𝐡𝐞 𝐫𝐨𝐦𝐚𝐧𝐭𝐢𝐜 𝐩𝐚𝐭𝐡 𝐲𝐨𝐮 𝐬𝐡𝐨𝐮𝐥𝐝 𝐛𝐞 𝐚𝐛𝐥𝐞 𝐭𝐨 𝐭𝐞𝐥𝐥 𝐰𝐡𝐞𝐧 𝐚 𝐝𝐞𝐜𝐢𝐬𝐢𝐨𝐧 𝐢𝐬 𝐫𝐞𝐥𝐚𝐭𝐞𝐝 𝐭𝐨 𝐭𝐡𝐚𝐭, 𝐚𝐧𝐝 𝐲𝐨𝐮 𝐜𝐚𝐧 𝐝𝐨 𝐰𝐡𝐚𝐭 𝐲𝐨𝐮 𝐩𝐫𝐞𝐟𝐞𝐫 𝐚𝐭 𝐭𝐡𝐨𝐬𝐞 𝐢𝐧𝐬𝐭𝐚𝐧𝐜𝐞𝐬.

𝐓𝐡𝐞 𝐦𝐚𝐢𝐧 𝐜𝐡𝐚𝐫𝐚𝐜𝐭𝐞𝐫 𝐢𝐬 𝐫𝐞𝐟𝐞𝐫𝐫𝐞𝐝 𝐭𝐨 𝐛𝐲 𝐭𝐡𝐞𝐢𝐫 𝐜𝐚𝐧𝐨𝐧 𝐧𝐚𝐦𝐞 "𝐒𝐤𝐲𝐥𝐞𝐫"

"𝐀𝐟𝐟𝐞𝐜𝐭𝐢𝐨𝐧 𝐩𝐨𝐢𝐧𝐭𝐬" 𝐢𝐬 𝐬𝐨𝐦𝐞𝐭𝐢𝐦𝐞𝐬 𝐬𝐡𝐨𝐫𝐭𝐞𝐧𝐞𝐝 𝐭𝐨 𝐀𝐏

𝐃𝐮𝐞 𝐭𝐨 𝐭𝐡𝐞 𝐥𝐢𝐦𝐢𝐭𝐬 𝐨𝐟 𝐭𝐡𝐞 𝐜𝐚𝐫𝐫𝐝 𝐬𝐢𝐭𝐞, 𝐜𝐥𝐢𝐜𝐤𝐢𝐧𝐠 𝐨𝐧 𝐭𝐡𝐞 𝐜𝐡𝐚𝐫𝐚𝐜𝐭𝐞𝐫 𝐩𝐫𝐨𝐟𝐢𝐥𝐞 𝐰𝐢𝐥𝐥 𝐨𝐩𝐞𝐧 𝐚 𝐠𝐨𝐨𝐠𝐥𝐞 𝐝𝐨𝐜 𝐰𝐢𝐭𝐡 𝐚𝐥𝐥 𝐭𝐡𝐞 𝐫𝐞𝐥𝐞𝐯𝐚𝐧𝐭 𝐢𝐧𝐟𝐨𝐫𝐦𝐚𝐭𝐢𝐨𝐧

𝐓𝐡𝐢𝐬 𝐠𝐮𝐢𝐝𝐞 𝐢𝐬 𝐮𝐧𝐨𝐟𝐟𝐢𝐜𝐢𝐚𝐥 𝐚𝐧𝐝 𝐦𝐚𝐲 𝐡𝐚𝐯𝐞 𝐬𝐨𝐦𝐞 𝐦𝐢𝐬𝐭𝐚𝐤𝐞𝐬, 𝐢𝐟 𝐲𝐨𝐮 𝐟𝐢𝐧𝐝 𝐚𝐧𝐲 𝐨𝐫 𝐡𝐚𝐯𝐞 𝐚𝐧 𝐢𝐬𝐬𝐮𝐞 𝐰𝐢𝐭𝐡 𝐡𝐨𝐰 𝐢𝐭'𝐬 𝐬𝐭𝐫𝐮𝐜𝐭𝐮𝐫𝐞𝐝, 𝐩𝐥𝐞𝐚𝐬𝐞 𝐥𝐞𝐭 𝐦𝐞 𝐤𝐧𝐨𝐰 𝐨𝐧 𝐦𝐲 𝐭𝐰𝐢𝐭𝐭𝐞𝐫 𝐚𝐧𝐝 𝐈'𝐥𝐥 𝐭𝐫𝐲 𝐭𝐨 𝐟𝐢𝐱 𝐢𝐭.
---
𝐇𝐨𝐰 𝐢𝐭 𝐰𝐨𝐫𝐤𝐬
---
Here is how the guide format works:
(𝐂𝐡𝐚𝐫𝐚𝐜𝐭𝐞𝐫): (𝐥𝐚𝐬𝐭 𝐥𝐢𝐧𝐞 𝐨𝐟 𝐝𝐢𝐚𝐥𝐨𝐠𝐮𝐞 𝐬𝐩𝐨𝐤𝐞𝐧 𝐛𝐞𝐟𝐨𝐫𝐞 𝐭𝐡𝐞 𝐜𝐡𝐨𝐢𝐜𝐞)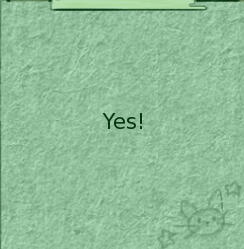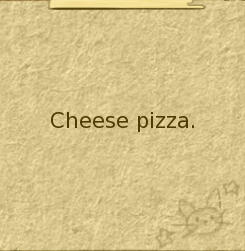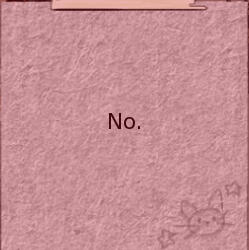 Green: correct choices that lead towards the true end

Yellow: choices with no major effect (pick what you want)

Red: incorrect choices that work against the true end

No colour means it is the only available option
---
𝐀𝐝𝐝𝐢𝐭𝐢𝐨𝐧𝐚𝐥 𝐧𝐨𝐭𝐞𝐬
---
Hopefully this guide will prevent you from getting stuck at any point in the game. It's really worth trying to explore what it has to offer blind to some degree, but there's nothing wrong with following a guide or asking for help so it doesn't become frustrating. If you enjoy the game, be sure to support it by leaving feedback or a comment on the itch.io page
Major spoiler warning
Ava's route will contain spoilers for her and other characters' routes.

The spoilers will be on the very first page, so It is recommended to have played her route at least once.